NATHAN WIEBE (Executive Director)
Nathan started his professional career as the program director of the SCCYI in May of 2014 after graduating with a degree in Psychology from Briercrest. In July of 2016, Nathan took over as the Executive Director and oversees the overall operations of the SCCYI.  Nathan's past experience as a hockey coach and trainer, mentor and counsellor, combined with his work ethic and vision for the future make him an effective leader at The Center and in our community. Nathan also serves on various boards and committees, while also volunteering as the team Chaplain and Respect in Hockey Leadership Champion for the Swift Current Broncos.
"We will continue to support youth and families in our community in impactful ways as we grow as an organization. Our goal is to love unconditionally, while creating a space for everyone to feel safe, welcome and seek support as needed."
Nathan works out of The Center.
AMANDA PENNER (Community & Office Director)
Mandy joined the staff at The Center in September 2018. She has a Bachelor of Arts in Theology from Briercrest and is currently working on her Master of Arts degree. Mandy spent three years teaching in Thailand with her husband before coming back to Canada to work in camp ministry.  Together they have worked at camps in Alberta and Saskatchewan.
Mandy loves being a support to others and helping them to excel in what they are trying to accomplish, whether that is sitting down for a coffee and a chat, or making sure that things are running smoothly in the background. She is excited to use her skills to help bring a positive impact to everyone who visits The Center.
Mandy works out of The Center – Support Services.
KENTON UNRUH (Program Director)
Kenton has been working and volunteering at The Center since 2012. Kenton has a passion for the wellbeing of the youth in our community, and it shows in the way he relates and connects with every student that comes into The Center. Kenton plays a significant role in the development and implementation of the programming here at The Center as the Program Director. He heads up the Gate youth group on Tuesday nights, he oversees programming, and works to build into the lives of the youth every chance he gets. He is excited to continue building relationships with youth, helping them to make a positive, meaningful impact in our community.
Kenton works out of The Center.
JANNA MARTENS (Program Administrator)
Janna joined The Center as the Program Administrator in January 2022. She has always had a passion for the youth in her community and loves to connect, listen, and give them a voice. Since coming on staff she has taken over the mentoring program and volunteer care and recruitment. She also partners with Kenton and Lanna to develop and run programming and appreciates the chance to connect with the youth that come to The Center daily.
Janna works out of The Center.
LANNA KOETHLER (Program Assistant)
Lanna joined the staff at the Center in the April of 2023. She has spent a large portion of her professional career working with the youth in our community speaking in the schools sharing with the youth her testimony of overcoming addiction in its magnitude that had taken her through the depths of despair. It has always been Lanna's lifelong passion to serve the community she was raised in. It was this that led her to a career in which she has become passionate about developing programming for youth that are struggling with substance use disorders, mental health disorders, and homelessness.
Lanna was born in Swift Current, Saskatchewan while raised in Wymark, Saskatchewan and now has five children of her own. Growing up she was only 15 years of age when she first experienced substance misuse. Her life would soon spiral out of control due to illicit drug use and her involvement in the illegal drug trade. It was in 2017 that she found herself up against the wall that she finally found her way to recovery through Christ.
She presently sits as the chairperson for the drug strategy action committee with goals to further educate the community about drug misuse. Lanna has a diploma in addictions counselling and community support work in which she graduated with honours and distinctions. Furthermore, she invests into the youth in our community by certifying in ASSIST- suicide first aid, First Aid, Safe Food Handling, and Control Theory.
Lanna works out of The Center.
MEGAN JACKSON (Youth & Family Counsellor – MA, CCC)
Megan joined the team at The Center in September 2018. She has a Bachelor of Arts in Physical Education and English from Augustana University where she also played 4 years of varsity basketball in the Alberta Colleges Athletic Conference. Megan also has a Master of Arts in Marriage and Family Counseling from Briercrest Seminary. She has coached both basketball and volleyball at SCCHS, and continues to officiate both sports. Megan also had the privilege of coaching with the U17 girls Surge basketball club team for the past 3 years.
Her greatest passion is working alongside young people and families to discover their strengths and build new skills to achieve their goals.  She enjoys working with individuals and families (and love working with tweens, teenagers, and young adults), especially in the areas of communication skills, peer relationships, self-harm, disordered eating, anxiety, and other social and emotional issues.
Megan works out of The Center – Support Services.
RALPH AMAN (Youth & Family Counsellor – MSW)
I am a Registered Social Worker in Saskatchewan and have extensive experience in helping those who experience mental health concerns. I hold a Master of Social Work degree from the University of Regina. I am experienced in treating a variety of challenges, including working with anxiety, depression, grief/loss, addictions, unresolved trauma and family therapy. I work with adolescents, families, parent's and individuals.
My therapeutic approach is person-centered and draws upon various therapeutic models including: Cognitive behavior therapy, Narrative therapy and EMDR to craft treatments that honor a person's unique nature and needs. Depending on the challenge at hand, this may involve teaching coping skills that help reduce more immediate symptoms; insights-based work to help discover how our life experiences shape and form us; and strategies that help us transition from suffering and feeling stuck to moving towards what we find meaningful and important.
Ralph works out of The Center – Support Services.
JIM MAGEE (Youth & Family Counsellor – MA, CPC)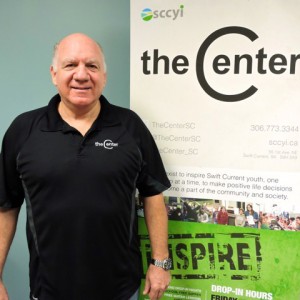 Hello my Name is Jim Magee. I have been a youth, adult, family and marriage counsellor for 30 years. Over these years I have developed a wealth of understanding, knowledge and experience. I am very open, transparent and comfortable in sharing personally so that others can feel comfortable in sharing themselves.
My goal is to help empower people, whatever their situation, to a point of healing and wholeness, so that they can experience life to the fullest.
My hope and prayer is that people will have the courage and confidence to come, find and receive help in a safe and caring environment.
Jim works out of The Center.
LYNDSAYE GREKE (Counselling Practicum Student)
Lyndsaye is a practicum student that is currently completing her Master's of Counselling Psychology with Yorkville University. She has a Bachelor Degree in Business Administration through the University of Regina and a Master's Degree at the Kenneth Levene Graduate School of Business out of the University of Regina. With over 13 years in human resources management, she has been offering work-life counselling services to employees in her time in Human Resources roles in her career. She has also completed a Mental Health Studies Diploma through ALISON, Certificate in Mental Health Counselling Skills through the Crisis and Trauma Resources Institute, as well as the Pet Loss and Bereavement Counselling Certificate through the Association of Pet Loss and Bereavement.
Lyndsaye has a passion in mental health focusing on depression, anxiety and grief relating to humans, animals, and trauma. She uses person-centered therapies including cognitive behavioural therapy (CBT), strengths-based therapy, and solution-focus. She also uses creative and narrative therapies to uncover insights for clients. She enjoys working with individuals, families, and has a passion for assisting blended/step families to help them learn to come together.
Lyndsaye works out of The Center – Support Services.
BECKY FUNK (Kitchen Manager)
Becky started volunteering with her husband Dave and is now the kitchen manager here at The Center. She prepares our after-school snacks on Mondays and Tuesdays and cooks our weekly after-school meals on Wednesdays and Thursdays. She is also a key part of our major events such as Coldest Night of the Year and our Dessert Night providing amazing food for our attendees. She also manages The Center Perk, our Youth Employment Opportunity program alongside Kenton.
Both Becky and Dave have a heart for youth, and a hunger to serve in our community. We cannot express enough how much we appreciate them being such a big part of The Center.
Becky works out of The Center.