At the Center, we offer a place for youth and families in the Swift Current and surrounding Southwest communities to seek help.
Our counselling is done on site or virtually, is FREE of charge, and can be structured in length to fit the need of the client.
Please, never hesitate to call and talk with our counsellors for more information.
About Our Counsellors
Megan Jackson – MA, CCC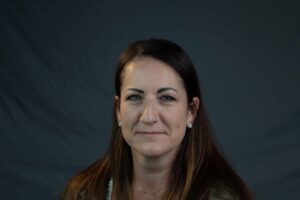 I am a Canadian Certified Counselor, a Professional Member with the Canadian Counseling and Psychotherapy Association (CCPA), and hold a Master of Arts degree in Marriage and Family Therapy from Briercrest Seminary.  I have been counseling at The Center for 4 years with a focus on providing relational, trauma-informed counseling for children, adolescents, young adults and families.
I approach counseling with a strengths-based, client-centered focus using an integrative model, drawing strengths from modalities such as Cognitive Behavioral Therapy (CBT), Narrative Therapy, DNA-V for Youth (ACT), Dialectical Behavior Therapy (DBT), and Mindfulness to fit the client's identified needs.  
Most importantly, I bring warmth, authenticity, and humor into my work in order to provide a safe space for clients to explore their thoughts, feelings, beliefs, and behaviors in the process of growth and change.  My passion and area of specialization is working with young people and their families as they seek to live life to the fullest.
Ralph Aman – MSW
I am a Registered Social Worker in Saskatchewan and have extensive experience in helping those who experience mental health concerns. I hold a Master of Social Work degree from the University of Regina. I am experienced in treating a variety of challenges, including working with anxiety, depression, grief/loss, addictions, unresolved trauma and family therapy. I work with adolescents, families, parent's and individuals.
My therapeutic approach is person-centered and draws upon various therapeutic models including: Cognitive behavior therapy, Narrative therapy and EMDR to craft treatments that honor a person's unique nature and needs. Depending on the challenge at hand, this may involve teaching coping skills that help reduce more immediate symptoms; insights-based work to help discover how our life experiences shape and form us; and strategies that help us transition from suffering and feeling stuck to moving towards what we find meaningful and important.
Jim Magee – MA, CPC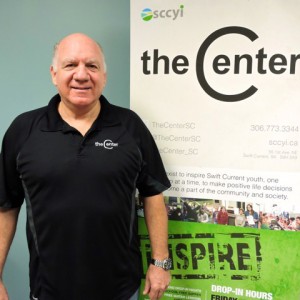 Hello my Name is Jim Magee. I have been a youth, adult, family and marriage counsellor for 30 years. Over these years I have developed a wealth of understanding, knowledge and experience. I am very open, transparent and comfortable in sharing personally so that others can feel comfortable in sharing themselves.
My goal is to help empower people, whatever their situation, to a point of healing and wholeness, so that they can experience life to the fullest.
My hope and prayer is that people will have the courage and confidence to come, find and receive help in a safe and caring environment.
Lyndsaye Greke – Counselling Practicum Student
Lyndsaye is a practicum student that is currently completing her Master's of Counselling Psychology with Yorkville University. She has a Bachelor Degree in Business Administration through the University of Regina and a Master's Degree at the Kenneth Levene Graduate School of Business out of the University of Regina. With over 13 years in human resources management, she has been offering work-life counselling services to employees in her time in Human Resources roles in her career. She has also completed a Mental Health Studies Diploma through ALISON, Certificate in Mental Health Counselling Skills through the Crisis and Trauma Resources Institute, as well as the Pet Loss and Bereavement Counselling Certificate through the Association of Pet Loss and Bereavement.
Lyndsaye has a passion in mental health focusing on depression, anxiety and grief relating to humans, animals, and trauma. She uses person-centered therapies including cognitive behavioural therapy (CBT), strengths-based therapy, and solution-focus. She also uses creative and narrative therapies to uncover insights for clients. She enjoys working with individuals, families, and has a passion for assisting blended/step families to help them learn to come together.
Please visit the link to book an appointment:
https://outlook.office365.com/owa/calendar/counselling@sccyi.ca/bookings/
Please feel free to contact:
(306)773-3344
SCCYI – The Center
55 1st Ave NE
Swift Current, SK